Thandai Powder | Thandai Masala | Instant Thandai Recipe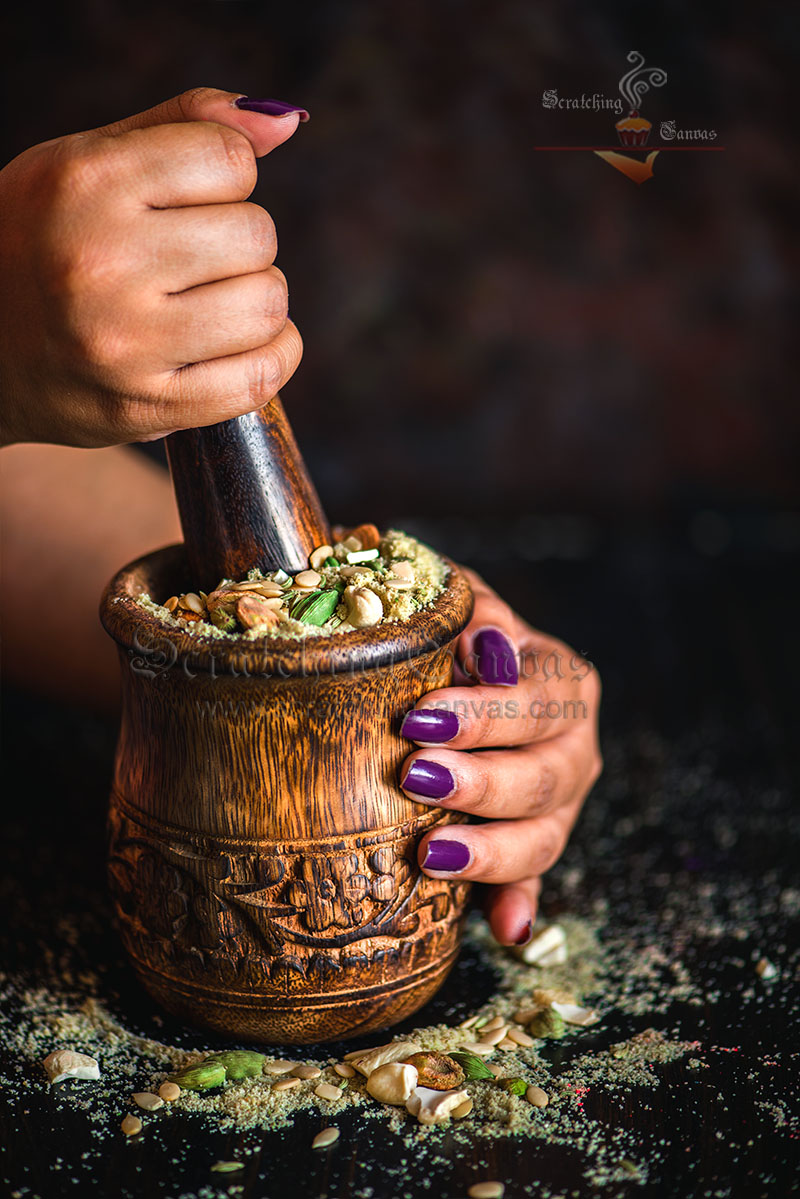 Almond, chopped: ¼ cup or 35g
Pistachio, chopped: ¼ cup or 30g
Cashew nuts, chopped: 2 tbsp or 6g
Melon seeds: 2 tbsp
Poppy seeds: 2 tbsp
Fennel seeds: 2 tbsp
White peppercorn: 2 tsp
Green cardamom: 2 tbsp
Nutmeg: ½ tsp
White Sugar, granulated: ½ cup or 100g
Make sure all the ingredients are dry and at room temperature.
Take a clean and dry mixer/blender or coffee grinder.
Put all the ingredients in the grinder and make fine powder.
Place a sieve on a clean dry bowl and sift the Thandai powder mix.
Grind the remaining large chunks again and follow the same until everything is grinded into fine powder.
Recipe by
Scratching Canvas
at http://www.scratchingcanvas.com/instant-thandai-powder-masala-mix/