Chire Bhaja | Masala Chivda | Crispy Poha | Chooda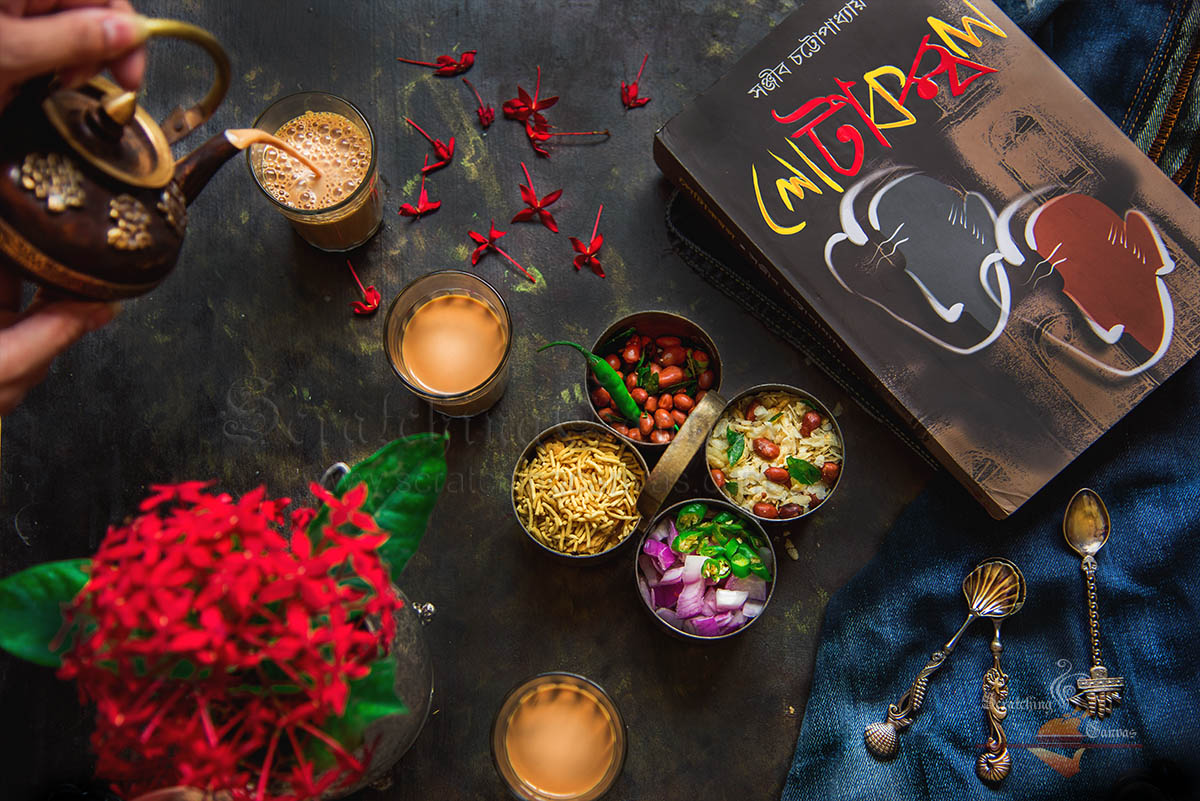 Chire/Poha/Beaten Rice: 2.5 cup
Raw Peanuts: ½ cup
Dry Red Chili: 1
Black Peppercorn: 4-5
Curry leaves: 8-10
Black Pepper Powder: 2 tsp
Salt: 1.5 tsp
Sugar: 1 tsp
Oil: 2 tbsp
Heat oil in a frying pan. fry raw peanuts on medium flame for 3-5 mins or until evenly browned. remove peanuts with a slotted spoon and keep on paper towels to absorb excess oil.
Add dry red chili, peppercorns and curry leaves in the same hot oil and allow to splutter.
Now add 1 cup chire/beaten rice/poha in the pan and stir very quickly to mix thoroughly. Keep the flame to low.
Once mixed nicely add rest of the poha to the pan and again stir quickly.
Add black pepper powder, salt and sugar and continue stirring. Increase the flame to medium.
Add roasted peanuts and mix well. Adjust seasoning.
Bring to room temperature and serve with extra peanuts, chopped onion green chilies. Enjoy with piping hot Ginger Tea or Masala Chai.
Recipe by
Scratching Canvas
at http://www.scratchingcanvas.com/chire-bhaja-recipe-chivda-poha-chooda/