Uchche Bhaja | Stir Fried Bitter Gourd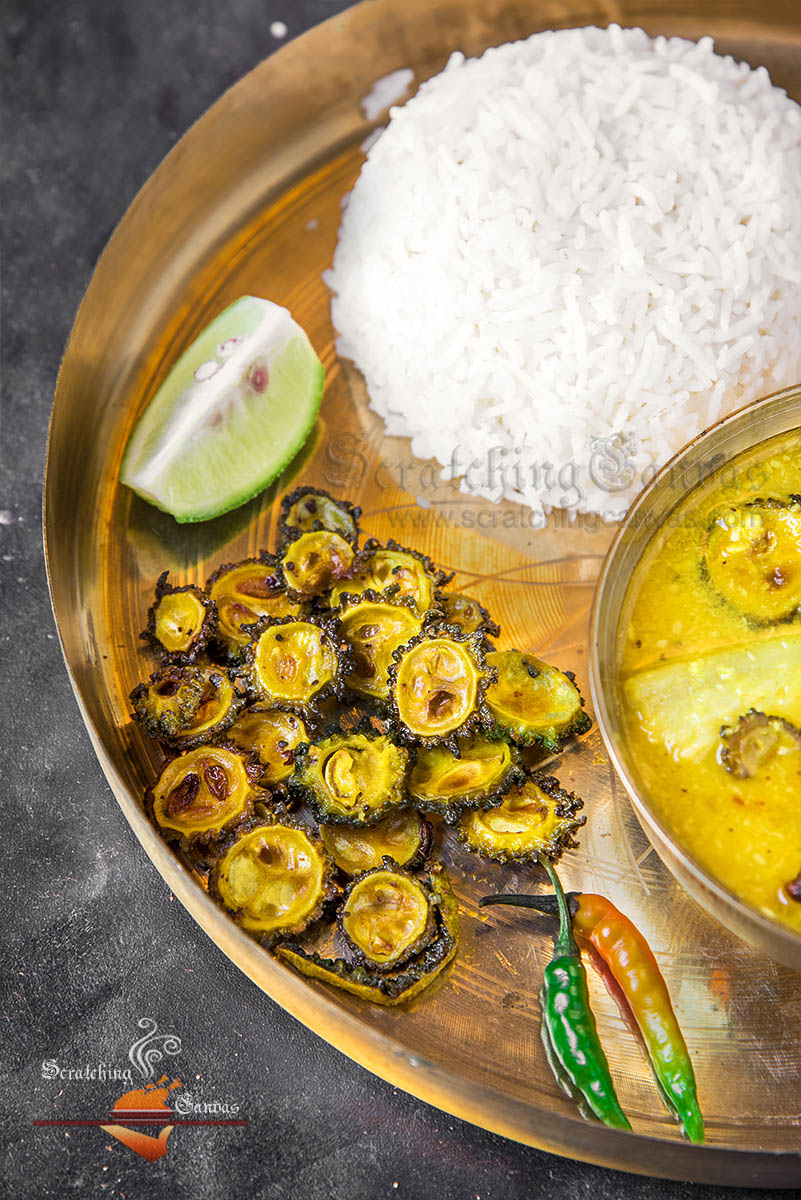 Uchche, Bitter Gourd: 200g
Salt: ¼ tsp
Turmeric powder: ½ tsp
Red chili powder: ½ tsp
Virgin Mustard oil: 4 tbsp
Cut uchchhe or bitter gourd into thin roundels and soak in water for 10 mins. Drain water and keep bitter gourd aside.
Heat mustard oil to smoking point in heavy bottomed pan.
Add sliced bitter gourd and fry for 2 mins on high flame.
Turn down the flame and cook for another 5 mins on medium flame or until it changes colour to dark.
Add salt, turmeric and chili powder. Mix lightly and cook until everything is incorporated.
Uchche Bhaja aka Bitter Gourd stir-fry is done. Serve immediately with bhaat ar Dal (rice & lentil).
Recipe by
Scratching Canvas
at http://www.scratchingcanvas.com/uchche-bhaja-recipe/