Aloo Posto | Authentic Bengali Alu Posto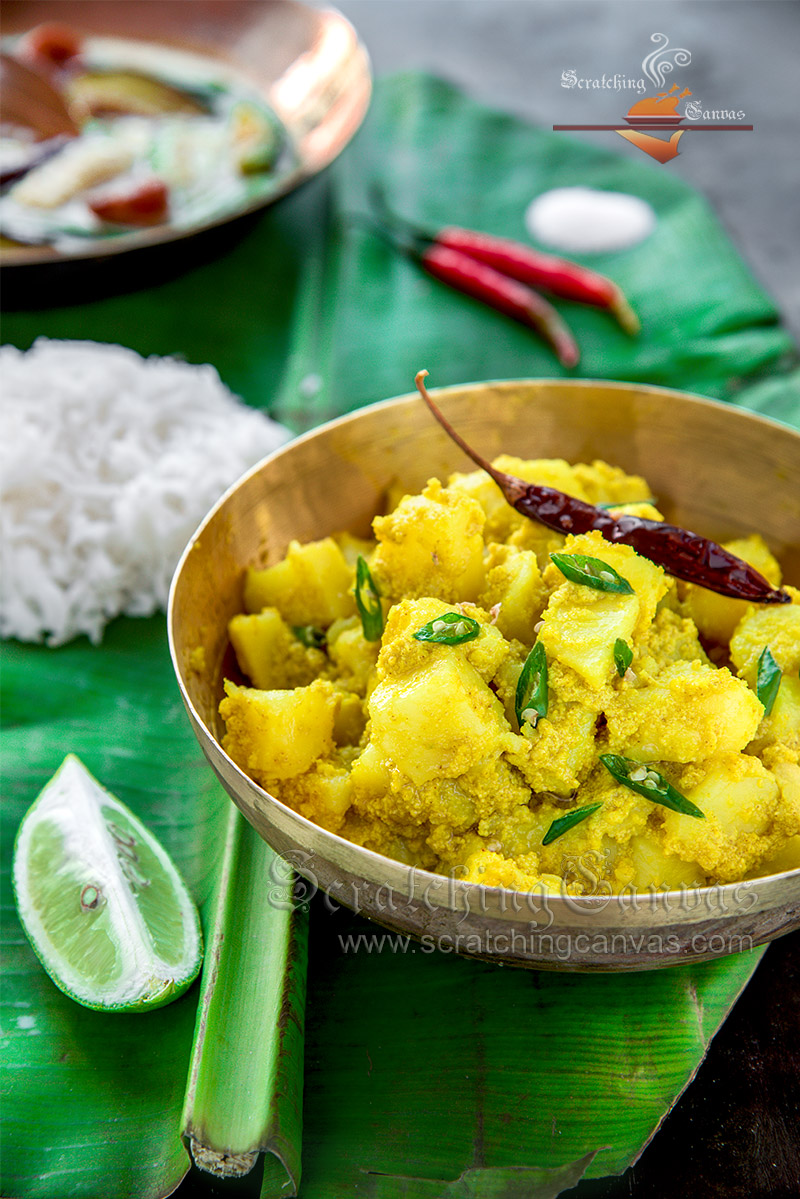 Aloo, potato: 2, large
Posto, poppy seeds: 4 tbsp
Kancha lonka, green chilli: 2-3
Shukno lonka, dry red chili: 1
Turmeric powder: 1 tsp
Salt: 1 tsp
Sugar: ½ tsp
Mustard oil: 3 tbsp + 1 tbsp
Warm water: ½ cup
Soak poppy seeds and 1 fresh green chilli in 5 tbsp of warm water for 10 mins and grind into fine paste. Watch the VIDEO for detailed procedure.
Peel potatoes and cut into small cubes. Soak them in cold water for 10 mins. Drain water and wash potatoes.
Heat 3 tbsp mustard oil to smoking point.
Add dry red chilli and fry for 10 sec.
Add potatoes and fry on high flame for 3 mins or until potatoes turn golden brown in colour.
Add turmeric, sugar and salt and mix together.
Add posto bata or poppy seed paste and mix well. Fry for 1-2 min to potatoes are nicely coated with paste.
Add ½ cup of warm water, mix and cover the pan. Cook for another 5-8 mins on medium flame or until potatoes are cooked thoroughly.
Uncover the pan. Drizzle little mustard oil with some green chilli and serve hot with rice and dal.
Recipe by
Scratching Canvas
at http://www.scratchingcanvas.com/aloo-posto-recipe/