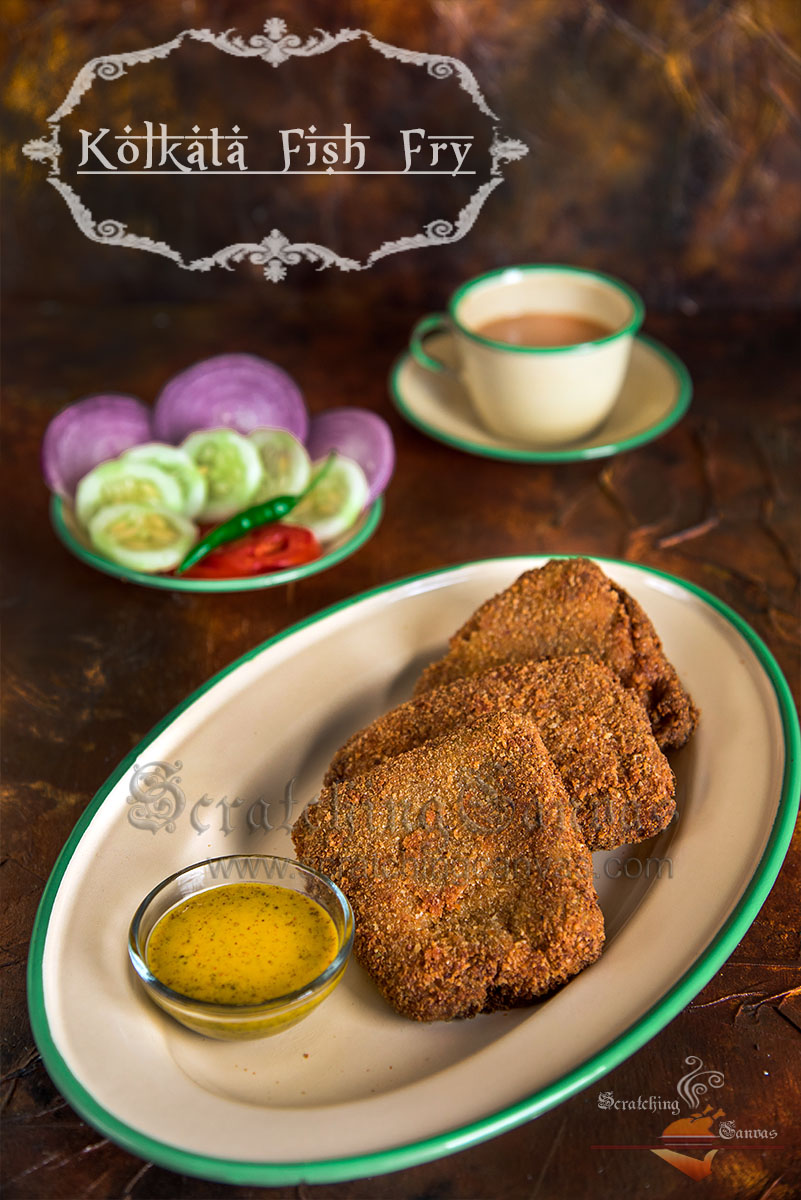 Bengali Fish Fry is a popular snack from streets of Kolkata. We have unadulterated love for our Kolkata style Fish Fry, a popular snack from streets of Kolkata. But how many of you are aware of the secret of perfect crispy breaded Fish Fry? Actually there are no secrets except few rules like fresh Bhekti (boneless), a special marinade and most importantly the technique of frying. Once you nail these tricks and you will be making Bengali Bhetki Fish Fry like a PRO in no time.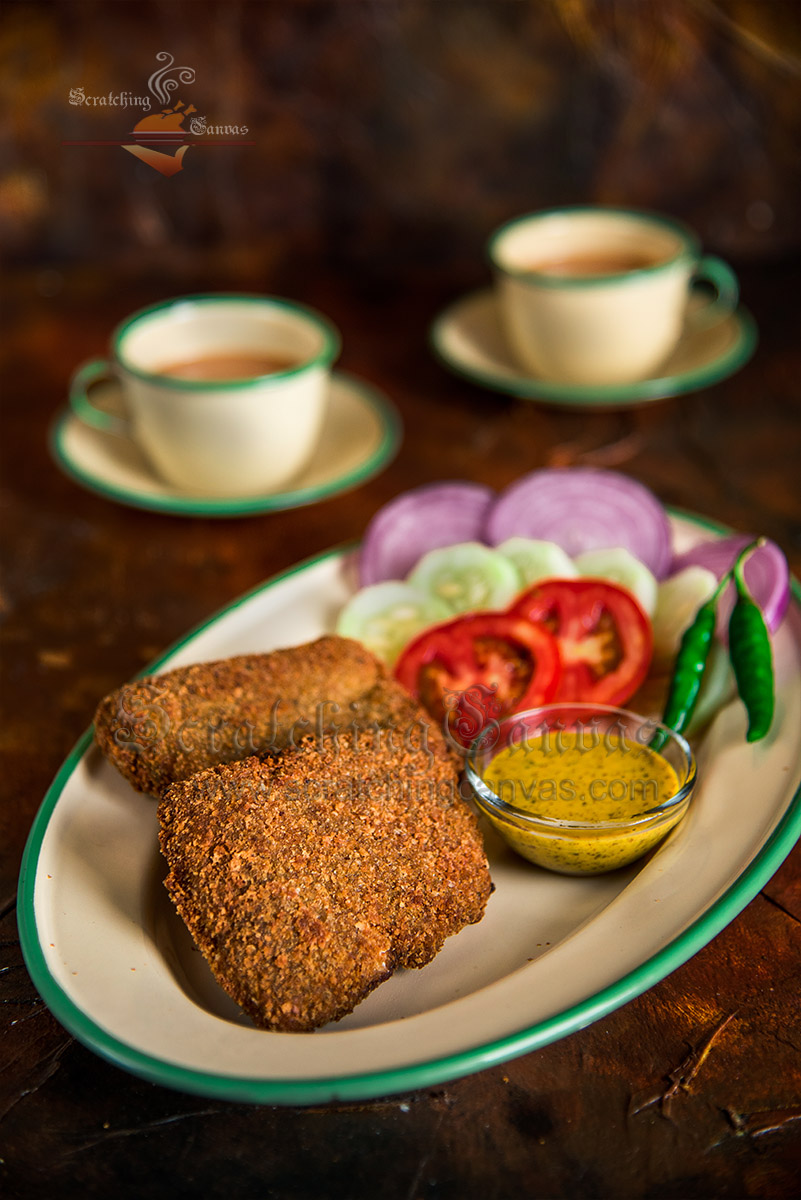 (Kolkata) Fish Fry is a silver lining of British era in India, sad but true. It's a desi version of English (British) Fish and Chips. Before British came to Calcutta (back then it was pronounced so in English accent instead of the original name 'Kolikata') Bengali had fish fry i.e. Mach Bhaja like rest of India. Mach Bhaja is nothing but fried fish smeared with turmeric and salt which is enjoyed with rice and dal (lentil). Later English influenced Bengali found their way to perfect marinate to suit local taste buds and fine-tuned to crumb coated fillet.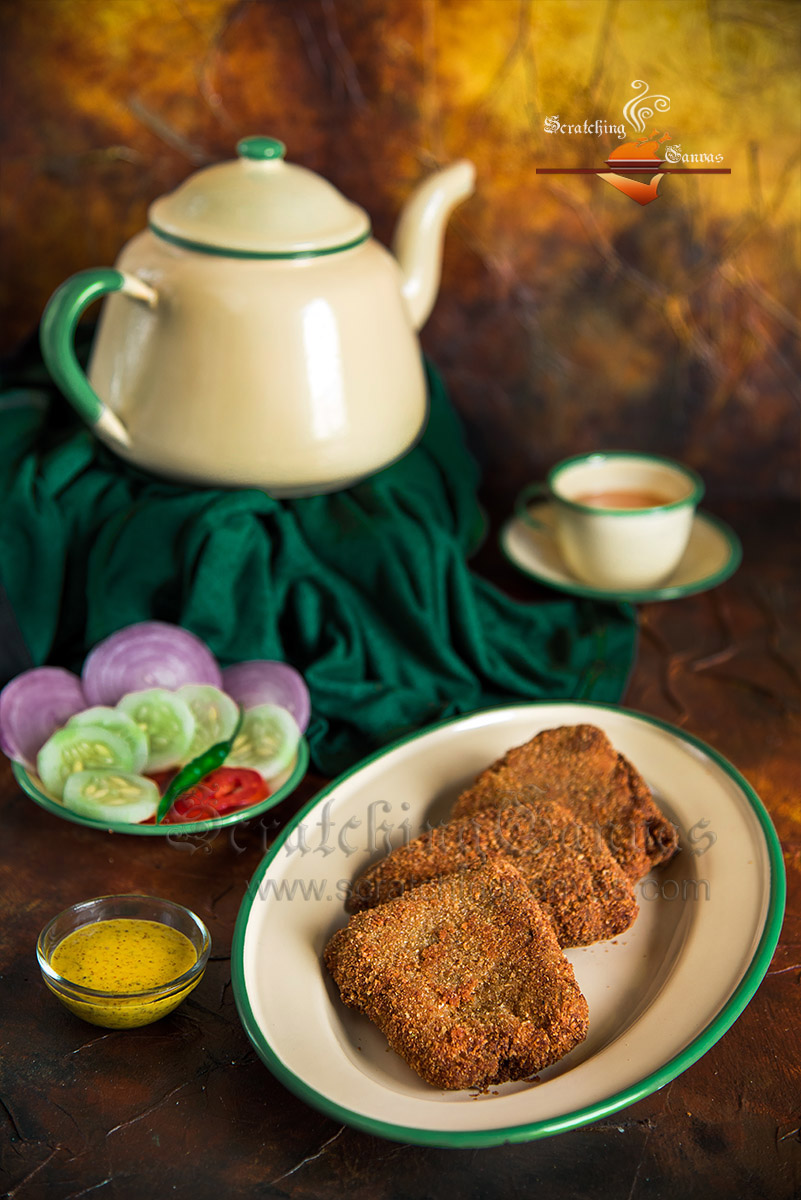 Today Kolkata Fish Fry is easily available in every next corner of busy streets of Kolkata but the scenario wasn't same during our childhood. Being grownup in north Kolkata, land of telebhaja (fried goodies) I was spoiled with choices yet Fish Fry was my all-time favourite snack. Even I never mind to travel extra mile to famous 'Mitra Café' for a lip smacking Fish Fry. And I remember our relatives from other parts of the city used to give us a call before they arrive so that we could bring fair share of fish fry for them beforehand. Yes we are that crazy for out Bengali Fish Fry.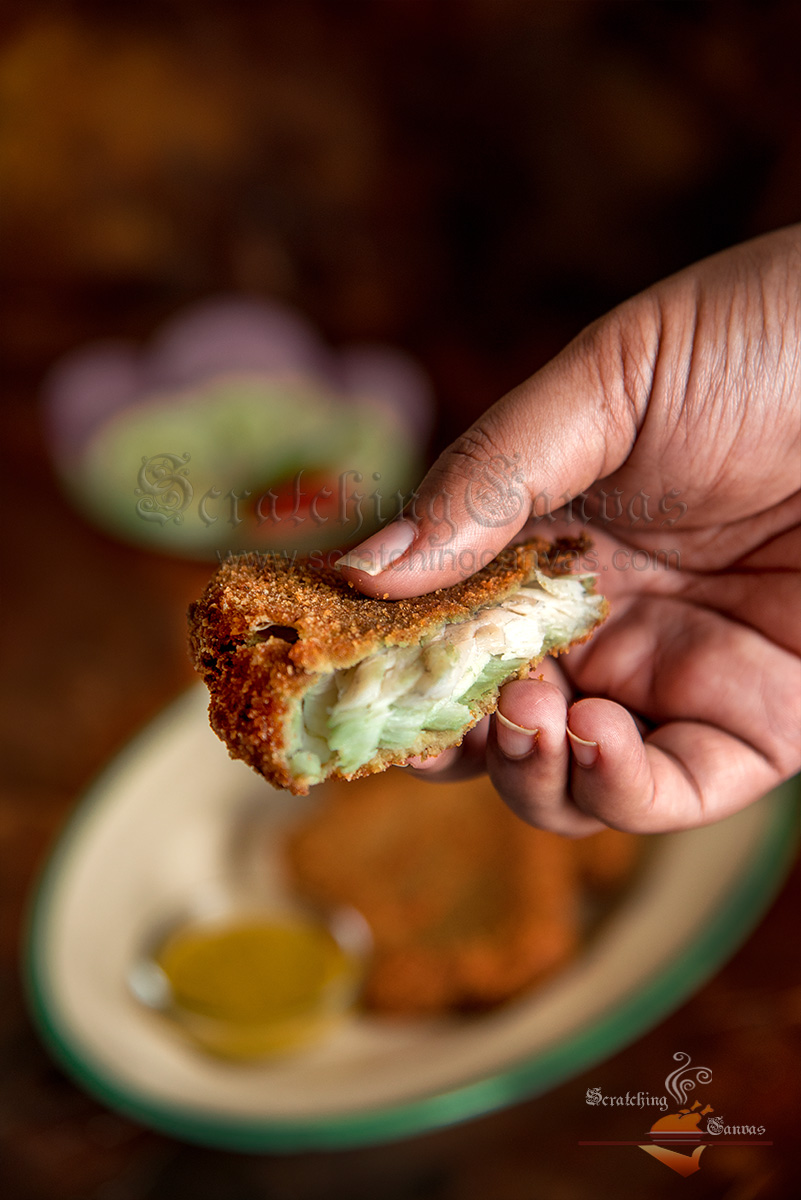 Watch my Fool-proof recipe of  Kolkata Fish Fry.
Read the entire recipe and Notes carefully before you start cooking. Do make sure all ingredients are at room temperature (unless mentioned) and weighed or measured correctly in appropriate weighing scale or measuring instruments such as cups or spoons. Remember these are not regular cups or spoons which is used in daily life.
SERVING & STORAGE:
Kolkata Fish Fry is served with Kasundi and desi Salad.
Breadcrumb coated raw fish can be stored in freezer in airtight container. Just prepare everything as explained above except last frying step and wrap cutlets in ziplock bags to store in freezer. Once ready to eat, heat oil and remove frozen cutlets from freezer and add directly to the hot oil. Fry until golden brown on both sides and serve immediately.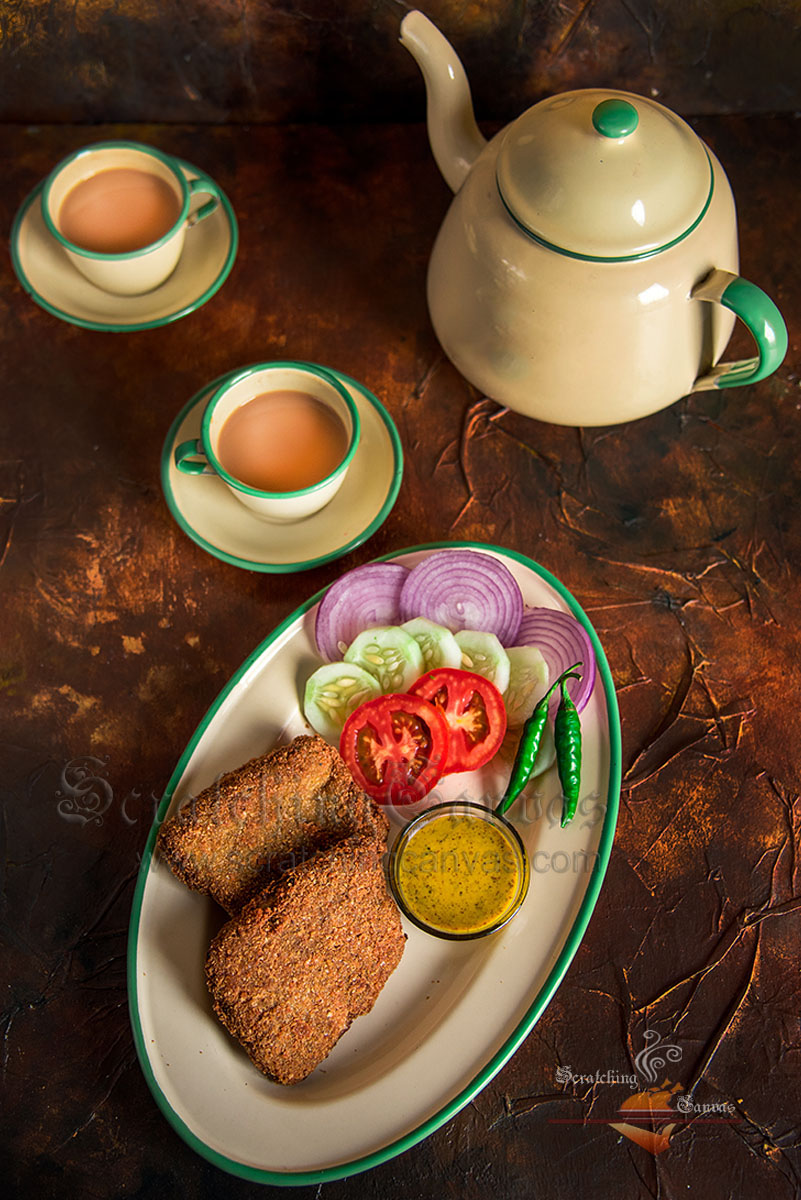 Bengali Fish Fry | Kolkata Bhetki Fry | Famous Kolkata Street Food
Ingredients
Fish fillet: 4 pcs, preferably bhetki but tilapia can also be used
Egg: 1
Breadcrumbs: 1 cup
Water: 2-3 tsp
Oil for deep frying
First Marinade:
Lemon juice: 1 tsp
Salt: 1 tsp
Second Marinade:
Onion, chopped: 3-4 tbsp
Garlic: 4-5 cloves
Ginger, chopped: 1"
Coriander leaves: 1 cup
Green chili, chopped: 4-6
Instructions
Wash, clean fish pieces and pat them dry with kitchen towels. Marinate fish pieces with 'first marinade' and keep aside for 10 mins.
Take all the ingredients in blender under 'second marinade'. Take out the fish pieces from 'first marinade' and dip in second one. Set aside for 15-30 mins.
Take egg and 2-3 tsp of water in a small bowl and whisk lightly. Spread the breadcrumbs on a flat plate.
Take out one fish piece at a time from the marinade and shake off excess liquid. Now dip the fish in egg wash first and then coat with breadcrumbs. Follow the same with rest of the fish pieces.
Repeat the whole process of dipping in egg wash and coating with breadcrumbs for each fish piece again. Shape the crumb coated fish pieces with hands to cover from all the sides.
Allow the breadcrumb coated fish pieces rest for 10-15 mins.
Heat 2 cups of oil (at least) in deep bottomed heavy pan on medium flame. To test the oil, drop a tiny piece of breadcrumb; if it immediately floats back to surface oil is ready.
Turn the flame to low and add fish pieces in hot oil and fry on medium low heat for 3-4 mins; flip fish in between if needed. Fry until fish is browned evenly on both sides and once done remove from oil with slotted spoon.
Fry rest of the fish in same manner. Keep fried pieces on paper towel to get rid of excess oil.
Serve with Kasundi (pungent Bengali mustard sauce) and cucumber salad on side. Enjoy!

EAT, LOVE & ENJOY! REPEAT!!!
You may also like these Bengali Bhaja-Bhuji (various fried goodies) Recipes