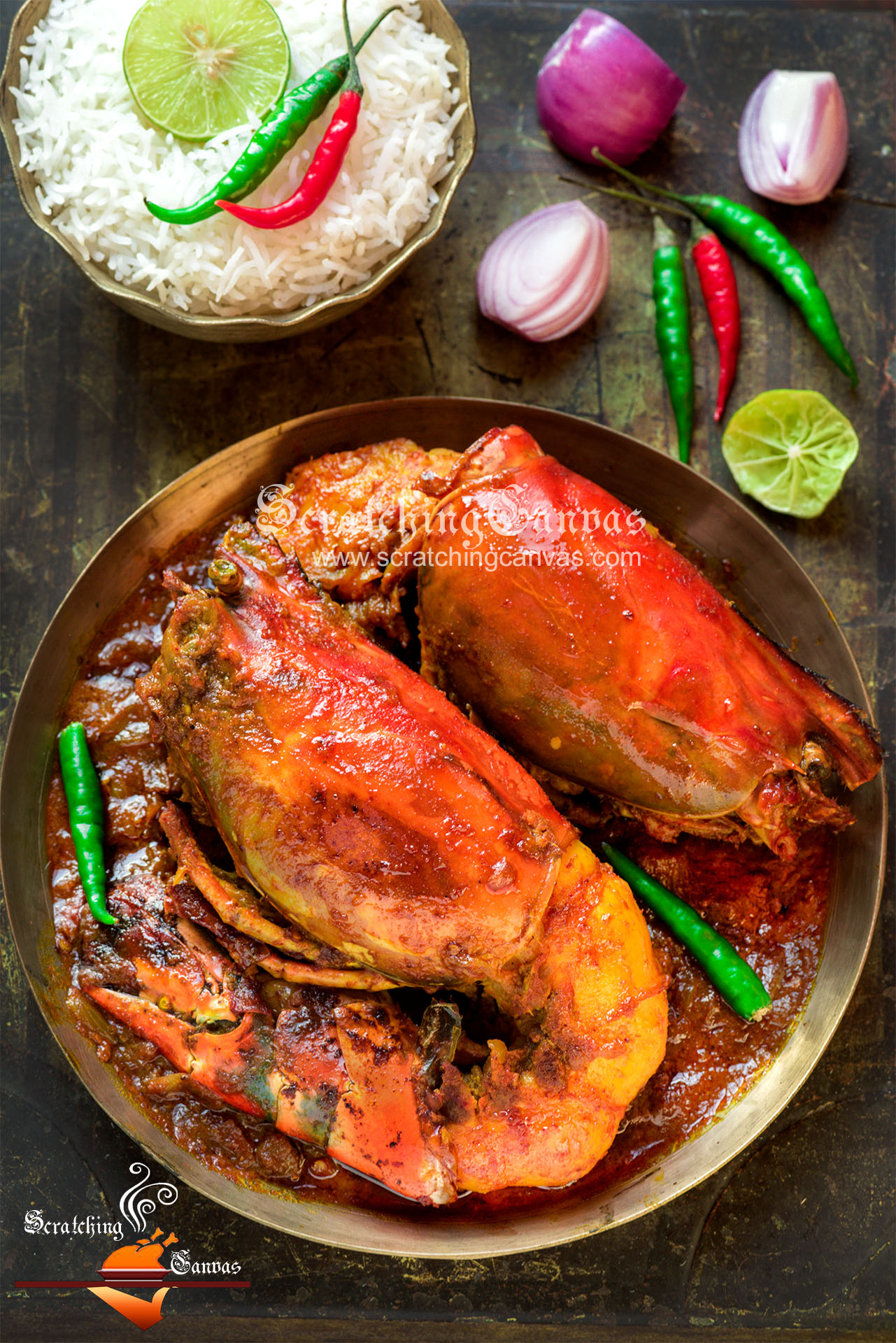 Golda Chingri DoPyaza or Prawn Dopiaza is a Bengali style Spicy Pawn dry Curry which is more popularly known as Kosha Chingri Macher Kalia ( কষা চিংড়ি মাছের কালিয়া) in West Bengal & as Golda Chingri Bhuna (গলদা চিংড়ির ভুনা) in Bangladesh. Soft delectable flesh of Golda Chingri tastes merely divine in spicy rich gravy with subtle sweetness from caramelized onion & hint of fresh green chilli.
'Kosha' or 'Bhuna' means cooking on slow flame for longer hours by continuous stirring to extract utmost flavours & oil from the 'masala' (spice mix) & meat. Who could dare to deny a plateful of Mutton Kosha? But in case of prawns spices are cooked in low flame, sometimes with lid on to prevent burning and then prawns are added. Otherwise over cooked prawns will turn chewy like rubber; this is more like 'kalia' than 'kosha' by technicality. But Kosha Chingri Macher Kalia tastes nothing but heavenly with plateful of piping hot steamed rice or Bengali Kaju Kishmish Pulao.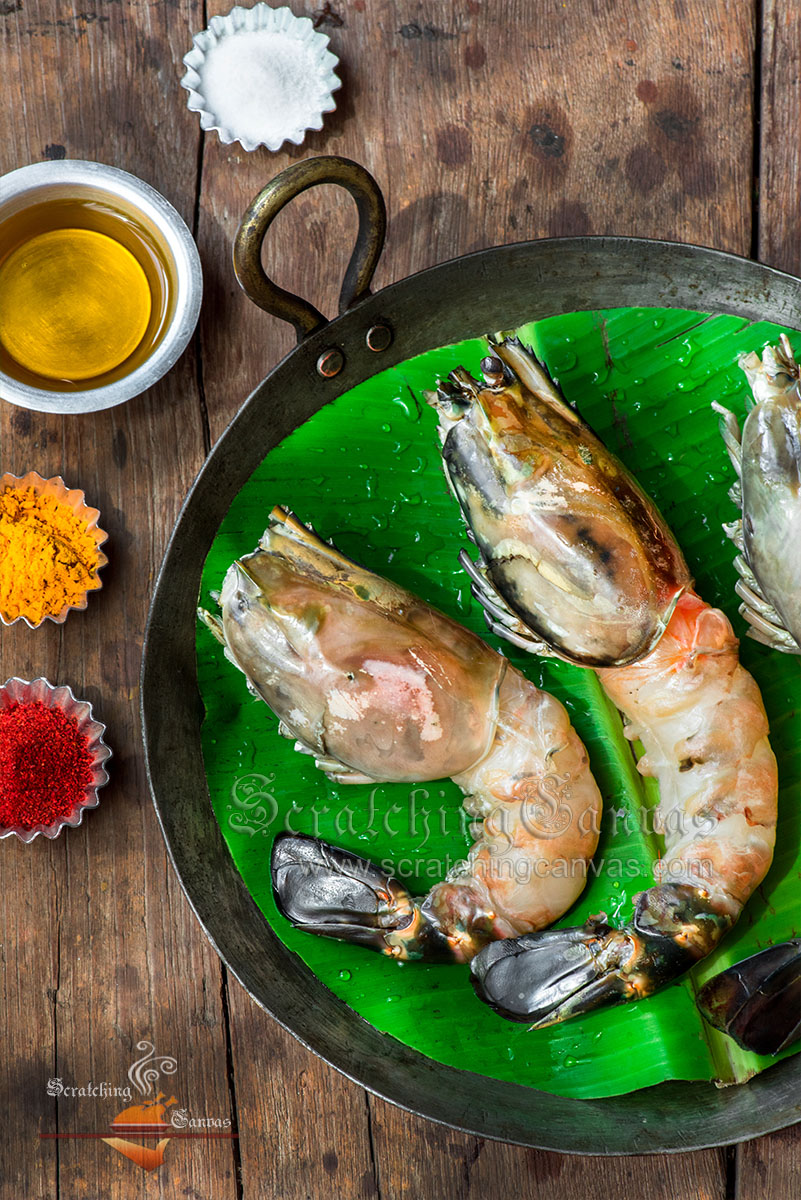 The word 'DoPyaza' literally means 'double usage of onion'. Any dopyaza recipe calls for two form on onion to be cooked with other spices/ingredients. In this Prawn Dopiaza recipe first thinly sliced onion is fried directly in moderately hot oil to caramelize the onion and then onion paste is added gradually along with other spices into the mixture. This process adds subtle sweetness & mild smoky flavour in the final gravy from caramelized onion & also yields super rich smooth gravy from onion paste.
This unique combination of both form of onion can be very strong & tricky to handle. Slightly wrong measure can send the whole dish to haywire. So balancing the flavours in the gravy is very important to make a great Golda Chingri Bhuna. A soft touch of fresh green chilli, dollop of ghee & magical sprinkle of garam masala are enough to make Kosha Chingri Macher Kalia a star of any spread!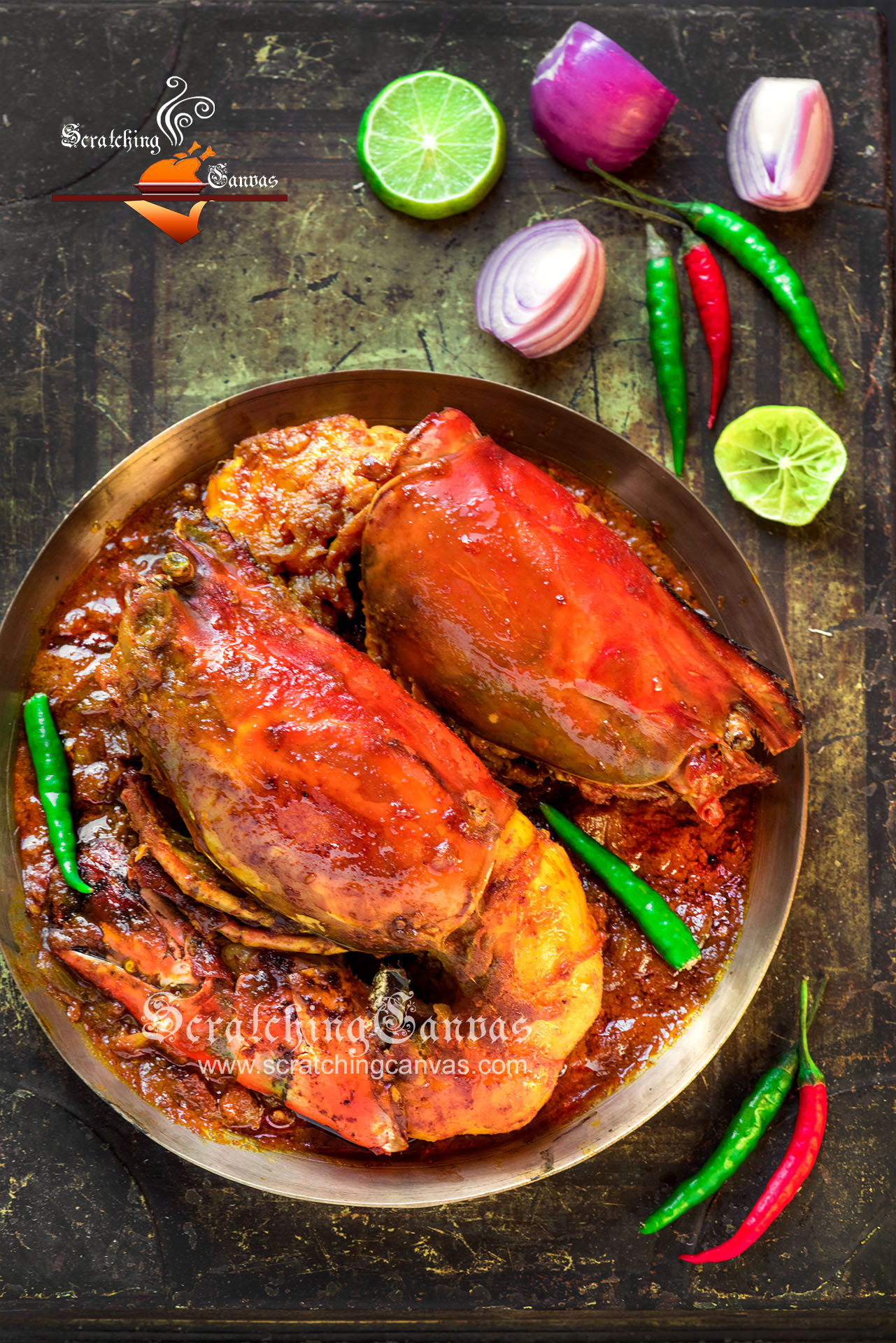 Watch detailed Video of Instant Kulfi Malai or Kesar Pista Kulfi in 5 mins Recipe.
Read the entire recipe and Notes carefully before you start cooking. Do make sure all ingredients are at room temperature (unless mentioned) and weighed or measured correctly in appropriate weighing scale or measuring instruments such as cups or spoons. Remember these are not regular cups or spoons which is used in daily life.
SERVING & STORAGE:
Kosha Chingri Macher Kalia tastes best with steamed rice or Biye Barir Pulao.
Store excess Prawn DoPyaza in airtight container under refrigeration and consume within 2 days.

Golda Chingri Dopyaza | Golda Chingri Bhuna | Bengali Chingri Macher Kalia Recipe
Ingredients
Golda chingri, giant river prawn: 4 pcs, in absence of golda chingri use bagda chingri (tiger prawn)
Onion, thinly sliced: ½ cup
Onion paste: 2 tbsp
Ginger-garlic paste: 1 tbsp
Fresh green chilli: 3-4
Turmeric powder: 1 tsp
Red chilli powder: 1 tsp
Cumin powder: 1 tsp
Bengali Garam masala powder: 1.5 tsp
Sugar: 1 tsp
Salt: 1 tsp
Mustard oil 3 tbsp
Warm water: 1 cup
For Marinade:
Turmeric powder: ½ tsp
Red Chilli powder: ¼ tsp
Salt: ½ tsp
For Tempering Oil:
Bay leaves: 2-3
Dry red chilli: 2-3
Cinnamon stick: 2"
Green cardamom: 4-5 pods
Cloves: 3-4
Whole Black pepper: 5-6
Instructions
Marinate prawns with turmeric powder, chilli powder & salt and set aside for 15 mins.
Heat mustard oil to smoking hot, turn down the flame and sprinkle pinch of salt into hot oil. This will help less splattering of oil later while frying prawns.
Slide in prawns one by one carefully into hot oil and fry for 2 mins without stirring.
Flip the prawns one at a time and cook for 1 min only. For larger size prawns or golda chingri fry for additional 1-2 mins. Don't overcook the prawns.
Once done remove prawns from oil and set aside until needed.
Add all the ingredients under 'Tempering Oil' in the remaining oil and allow to splutter.
Add thinly sliced onion and fry for 30 secs to 1 min or until onion is translucent.
Add onion paste, ginger-garlic paste and fry for 1 mins on medium flame.
Add finely chopped tomato and all dry spices except Garam Masala powder and fry until masala releases oil.
Now comes the tough job, 'koshano' or 'bhuna'. Add ¼ cup of warm water at a time, stir on medium flame until water evaporates from masala & oil oozes out from side of the pan. The whole 'koshano' part needs to be done on medium to high flame only. Be careful not to burn the spices, keep sprinkle warm water whenever it dried up.
Repeat the process of 'koshano' for 2-3 times or until spices release enough oil.
Sprinkle ¼ tsp Garam Masala powder & sugar and give it a good stir. This will add rich dark colour to the gravy along with mild flavours from ground garam masala.
Pour 1 cup warm water and bring it to boil.
Slide in fried prawns one by one carefully into gravy. Don't forget to add the drippings from friend prawns.
Cover & Cook for 4-5 mins on medium-low flame. For large golda chingri cook for additional 1-2 mins.
Flip prawns & If prawns are cooked thoroughly remove from gravy & arrange on serving plates.
Now add rest of garam masala powder & fresh green chillies in gravy. This will add nice aroma from garam masala with hint of heat from green chillies.
Switch off flame, cover & keep on stand by for 1 mins.
Pour the gravy over cooked prawns on serving plate and serve with steamed rice.
Have you tried/cooked any of the recipes from my blog 
Scratching Canvas
?
If yes I would love to know your feedback and opinion. Take a picture of your food and share on Instagram with the hashtag #scratchingcanvas. Or simply drop me a message @rimleed I will share your picture and opinion as well. See you there 
EAT, LOVE & ENJOY! REPEAT!!!
You may also like these Popular Bengali Prawn/Golda Chingri Preparations