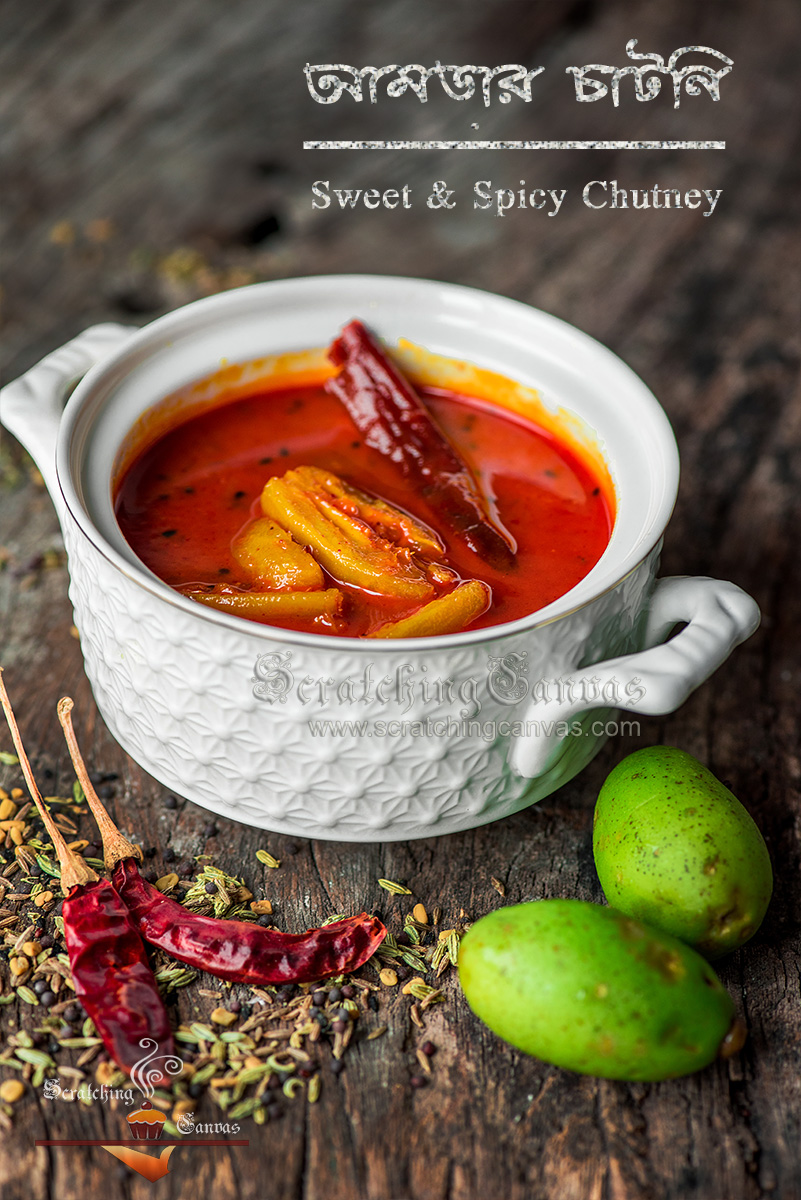 Amrar Chutney or আমড়ার টক ঝাল মিষ্টি চাটনী is probably the most ordinary condiment in a bong thali, we can almost have it weekly. On the other hand everybody loves Kancha Amer Chatni (raw mango chutney) unfortunately which lasts only for summer days due to unavailability of mangoes. And here Amra or Wild Mango becomes the hero to keep us fulfilled throughout the year in absence of real mangoes.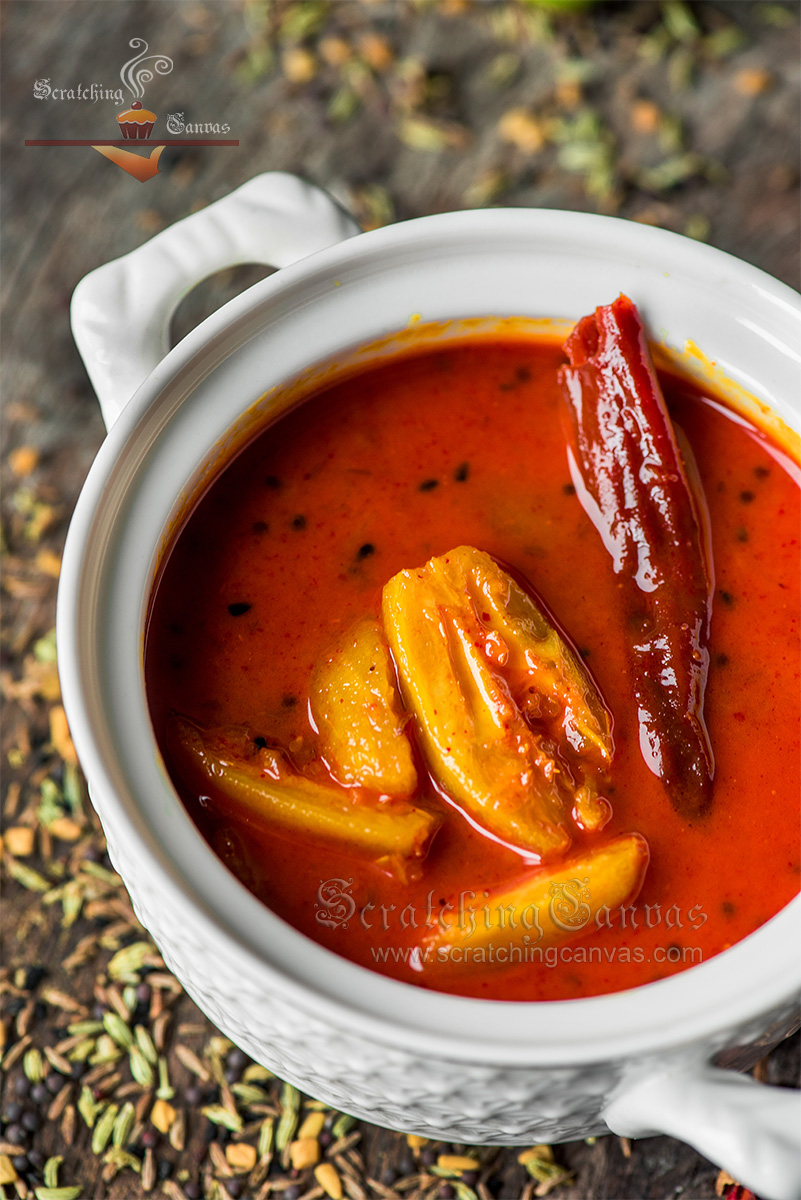 Amra or Hog Plum is a tropical fruit with sweet & sour taste which is widely available in West Bengali, India & Bangladesh. This fruit resembles raw mangoes that is why it is also known as Wild Mango in Indian continent. Amra is treated almost like raw mango in bengali households and several delicacies are cooked/prepared with this wild mango in absence of real mangoes. Most popular ones are Amrar Chatni, Amrar Kasundi, Amrar Curry, Amrar Tok Jhal Achar etc.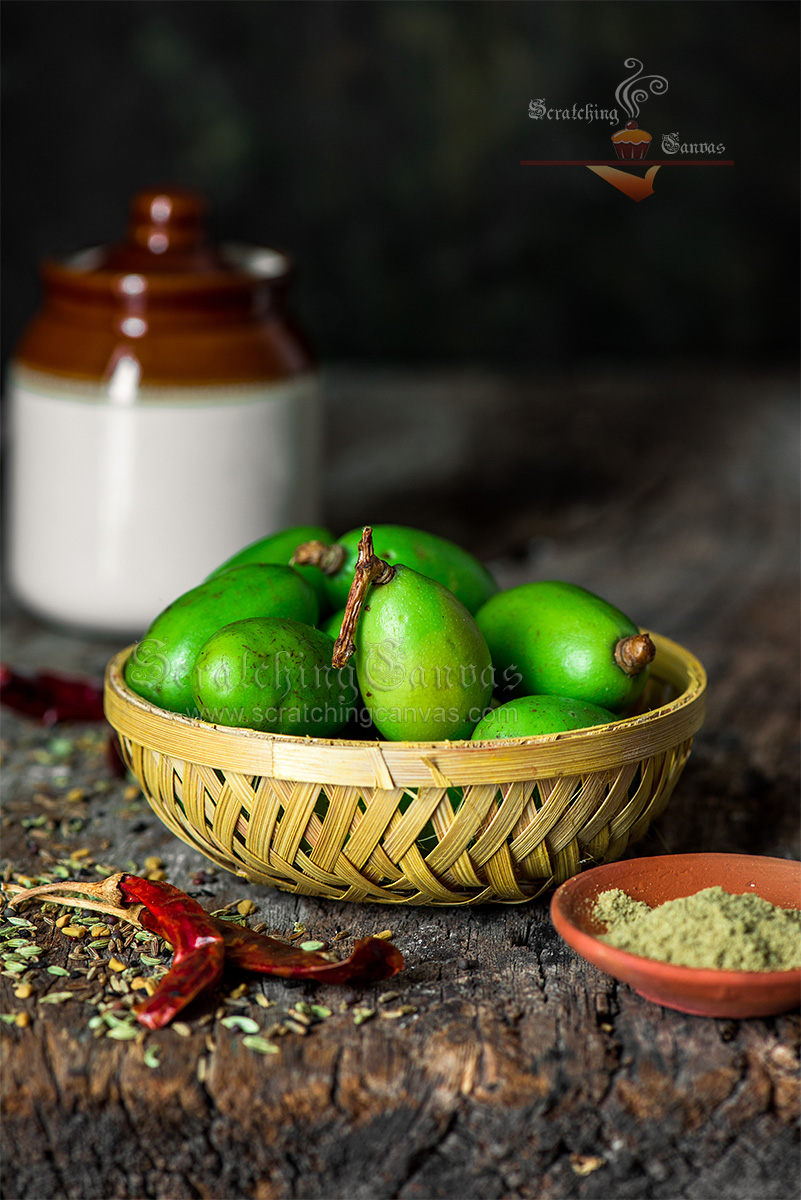 This particular Amra Chatni tastes a balanced combination of sweet & spicy with subtle undertone of sourness from fresh amra. The sticky dark chutney has a distinct flavour from panchforon, perfumed with fresh ginger and further spiced up by bhaja masala. These typical Bengali spices/spice mix actually help Bengali food stand out in the crowd.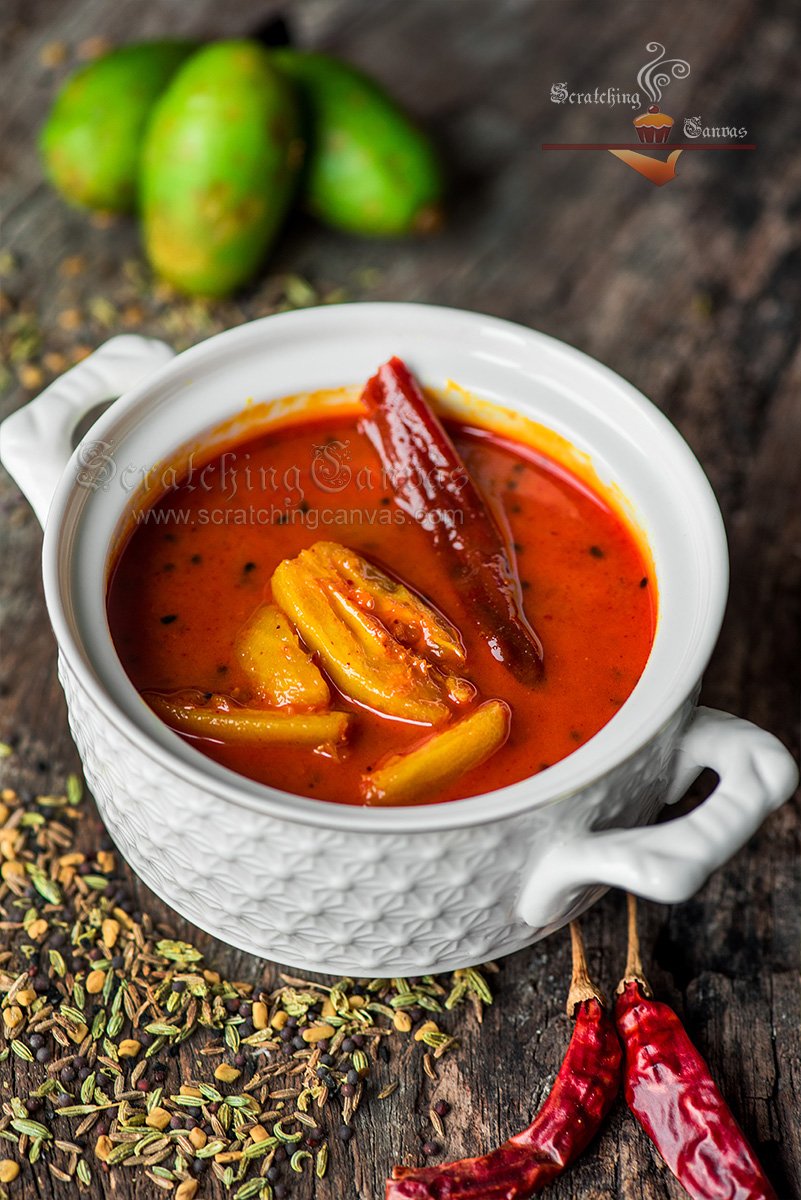 Watch detailed Video of  Amrar Chatni or Wild Mango Chutney Recipe.
Read the entire recipe and Notes carefully before you start cooking. Do make sure all ingredients are at room temperature (unless mentioned) and weighed or measured correctly in appropriate weighing scale or measuring instruments such as cups or spoons. Remember these are not regular cups or spoons which is used in daily life.
SERVING & STORAGE:
Serve Amrar Chatni or Wild Mango Chutney cold or at room temperature. Chutney doesn't taste at its best when warm or hot. Chutney gets thicker & sweeter once come to room temperature or chilled (not frozen).
Amra Chatni tastes best after a hearty meal of bhat, dal, Aloo Posto, Macher Jhol (rice, lentil, potato in poppy seed curry and fish curry). Or after simple Mangsho Bhat (Chicken Curry Rice) on Sunday meal.

Amrar Chutney | Amra Chatni | Sweet Spicy Chutney
Ingredients
Aamra or Hog plum: 300g
Ginger: 1 tbsp; freshly pounded or paste
Mustard oil: 2 tbsp
Water: 2 cups
Spices:
Panch foron: 1 tsp
Dry Red Chilli: 1
Turmeric powder: ¼ tsp
Red chilli powder: ¼ tsp
Bhaja Masala: ½ tsp
Sugar: 4 tbsp
Salt: ¼ tsp
Instructions
Soak the hog plums in water for 10 mins at room temperature. Wash and clean amra thoroughly; rub the skin and wash again. It will help to wash away the tartness of amra.
Peel the skin of amra and chop into halves or quarters, depending on the size.
Heat mustard oil in a wok until oil turns pale yellow.
Add panchforon and dry red chilli and allow to sizzle.
Add freshly pounded ginger and fry for 30 sec.
Pour the chopped amra into the wok and fry for 2-3 mins.
Add turmeric powder and fry for another 30 secs or until raw smell is gone.
Pour water and bring it to boil. Cover the wok & cook for 10 mins on medium flame.
Check whether amra is cooked thoroughly. If not cooked properly cook for another 2-4 mins.
Add sugar and mix well until sugar dissolves completely. Don't add sugar if amra is not coocked yet; once sugar is added amra will not be cooked anymore.
Bring it boil until chutney reaches to desired consistency.
Sprinkle bhaja masala on top and switch off the flame.
Transfer Amrar Chatni into a glass bowl and cover. Bring it to room temperature and serve.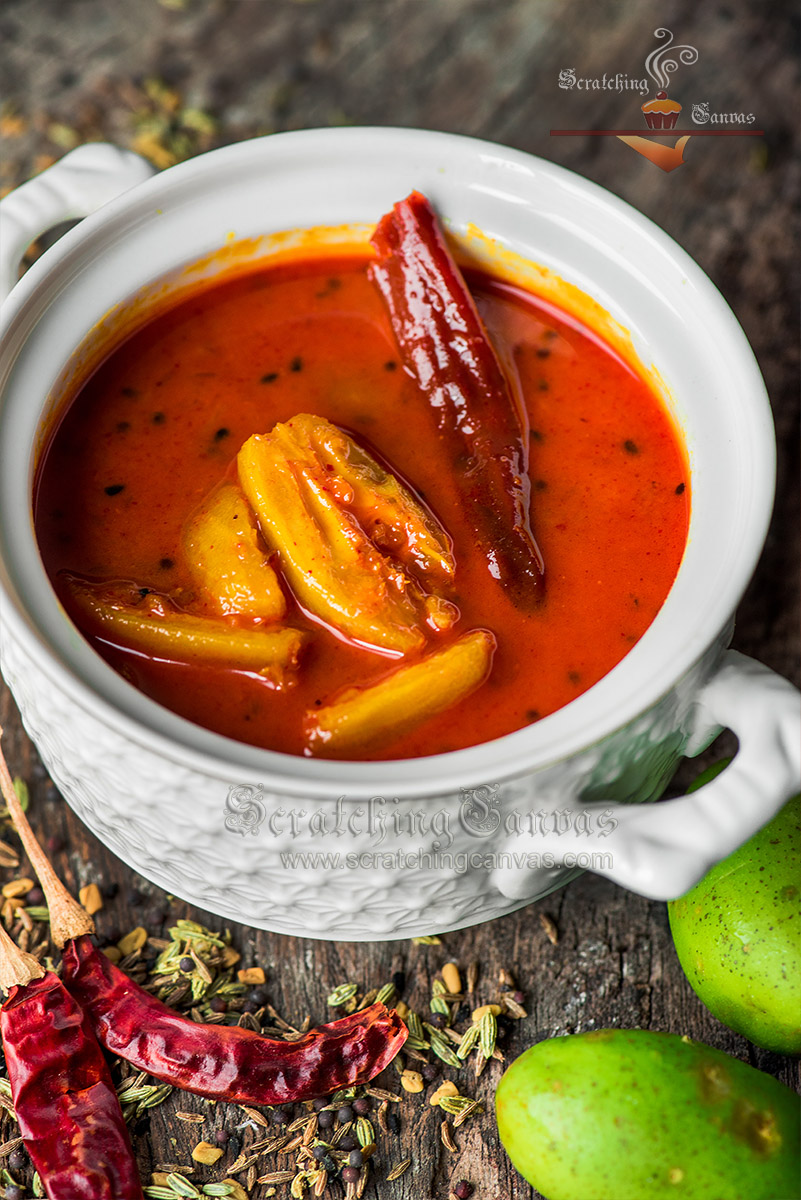 Have you tried/cooked any of the recipes from my blog Scratching Canvas?
If yes I would love to know your feedback and opinion. Take a picture of your food and share on Instagram with the hashtag #scratchingcanvas. Or simply drop me a message @rimleed I will share your picture and opinion as well. See you there 🙂
EAT, LOVE & ENJOY! REPEAT!!!
You may also like these Bengali Classic Vegetarian (No Onion No Garlic) Preparations